The OWL is beautiful watch from our Classic Woodlands Collection is the pinnacle of high-quality minimalist design for men.
Features a sleek all-black face, complemented by a wooden case and band. Simple, but no less elegant.
Handcrafted by expert watchmakers, this dependable timepiece features steadfast quartz movement.
The OWL symbolises wisdom, intuition, supernatural power, independent thinking, and observant listening.
This mysterious bird has been a subject in the myths and folklore of cultures around the world for centuries.
This OWL is our signature watch design with a unique cut of beautifully marbled zebra wood, and rests with an indescribable elegance on your wrist to give the top luxury watch brands a run for their money.
Bringing back the basics & control
We're going back to the basics, Security and privacy are at the heart of our watches.
Our watches don't collect thousands of pieces of data about you, your age, location, health information, spending habits or browser history.
The only thing,
it tracks is…
time!
No more allowing it to track you, 
No more building a profile about you.
A simple stylish lightweight watch, 
That puts your data back in your control.
We believe you should have a choice.
Your go to piece, every time for peace of mind.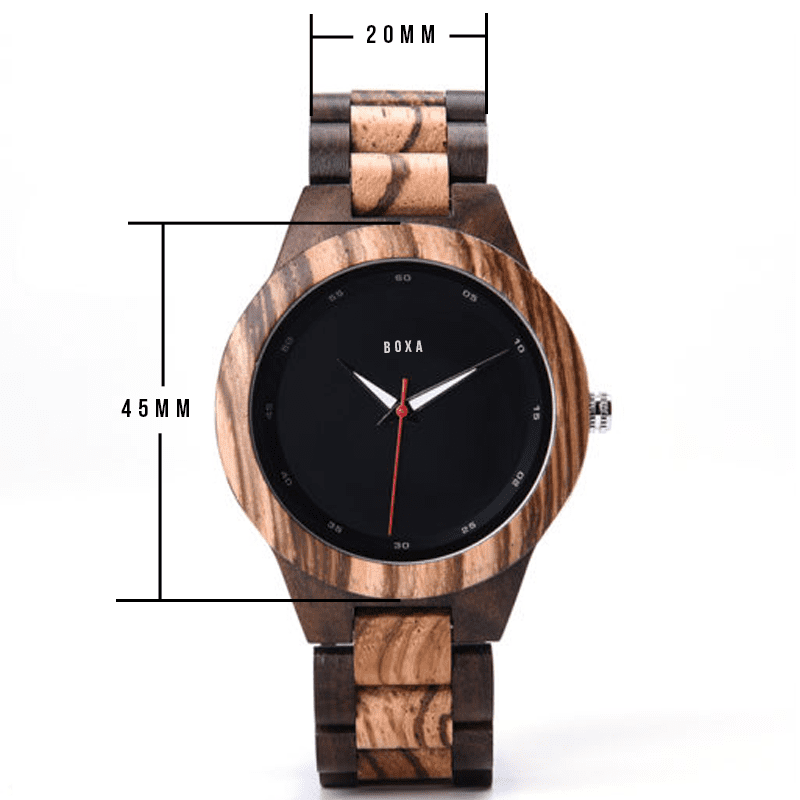 Automatic Self-Wind
Stylish Hollow-carved design
Color-blocking wood combination
Buckle clasp
Movement: Quartz
Mirror material: Hardlex
Case diameter: 45 mm
Band width: 20cm
Weight: 83 g
Band Length: 23cm
Case Thickness: 13mm
Lemon or orange oil extract is best for cleaning the natural wood.
When storing this timepiece, avoid extremely hot, cold, and excessively dry/humid environments.