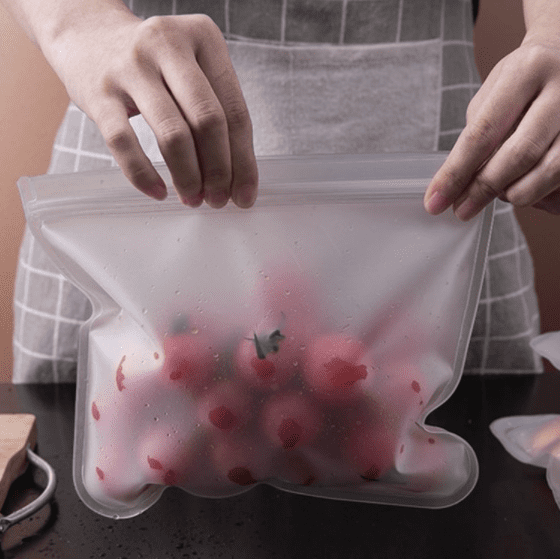 Liquids. Foods.Everything you need on the go.

There's an easier, less space-consuming way to transport and store your food. Introducing our super-popular Reusable Leakproof Silicone Ziplock Food Bag Set. With 12 multi-sized zip bags, you can store a variety of foods and liquids with ease. Say goodbye to bulky tupperware boxes and hello to more storage space in the fridge, ice cooler, or your lunch bag!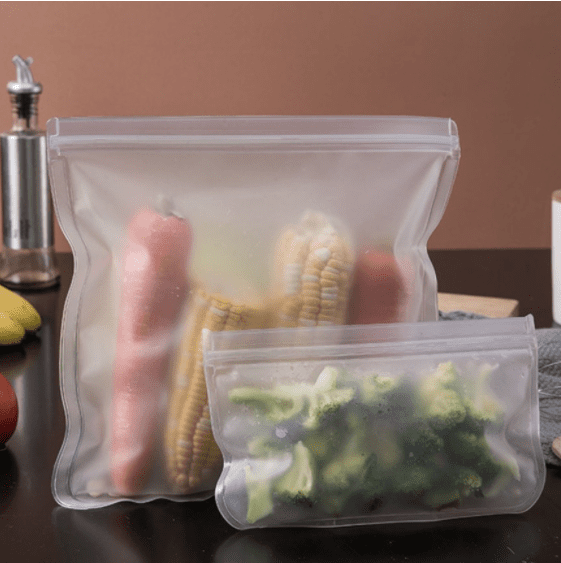 Save over 1,000 plastic bags
Each bag in this set is made from food-grade PEVA material, ensuring that it is biodegradable, BPA-free, and PVC-free. Bid adieu to traditional plastic ziplock bags for a better solution that's reusable, reducing environmental waste — in fact, all 12 bags in this set are estimated to save up to 1,100 regular plastic ziplock bags.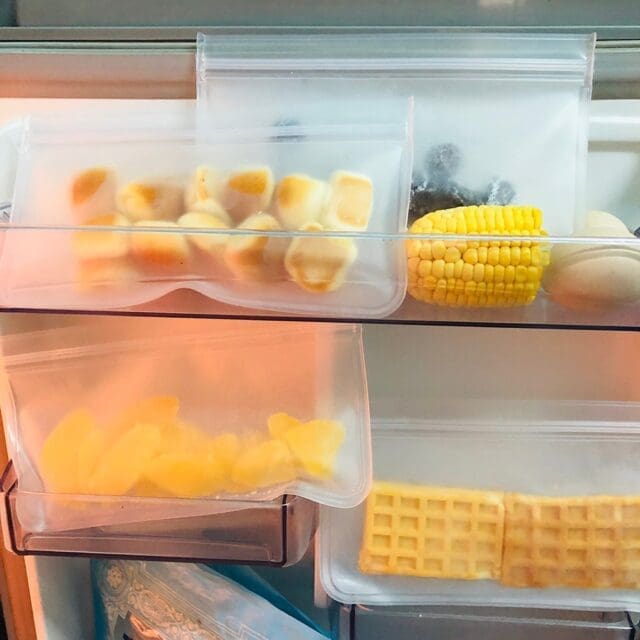 Extra security all around
No leaks here. Our silicone bags boast a double-ziplock closure for an airtight seal, making them perfect for soups or marinated meats or sauces. They are all tear-free, sturdy, and non-slip for secure handling and transporting.
Thickness: 0.25mm [Single layer wall thickness]
2 convenient sizes
[Size 1 ] :8.66 * 7.8inch = 21.5 x 18cm
[Size 2 ] :8.66 * 4.8inch = 21.5 x 12cm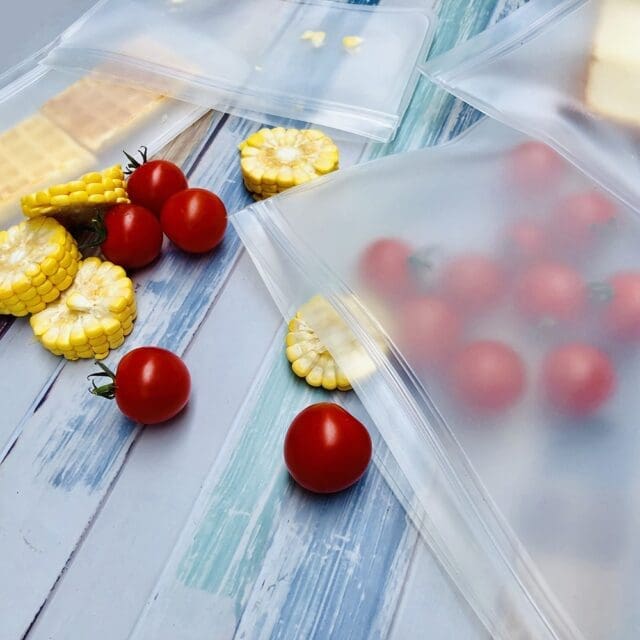 A household must-have.
Give the gift of food-storage convenience and planet consciousness with our Reusable Leakproof Silicone Ziplock Food Bag Set. Moms will love it, aunts will love it, newlyweds will love — heck, even college students and hardcore gym-goers will love it. Simplify meal prep and leftover storage today!
Note:
1. Hot water is not recommended / dishwasher washing or any machine washing is not recommended.
2. Not recommended for use in a microwave oven or a heated environment.
3. Dry naturally, do not over-expose to the sun.