Always Cold Clothing Collection
Welcome to our "Always Cold" Collection! A curated selection of Hoodies, Sweatshirts, T-Shirts, Tank Tops, and Long Sleeve T-shirts designed specifically for those unique individuals who are perpetually chilled to the bone. Yes, you heard that right. We understand, we empathize, and we have put together this exclusive collection just for you – our always shivering, frost-nipped friends who live their life one blanket away from a snowstorm.
This isn't just a collection of clothes; it's a celebration of your perennial chilliness. Our range of "Always Cold" apparel is an homage to your personal mini ice age, a high-five to your unshakeable winter. We've taken your constant shivers and transformed them into a fashion statement, because why shouldn't your style reflect your personal, ever-present winter?
Let's start with our hoodies and sweatshirts – your new frontline defense against those unsolicited chills. These aren't your ordinary heat-keepers. They come packed with a punch of warmth, a snug comfort, and a clear message, "Always Cold." Made with a perfect blend of cotton and polyester, these pieces are designed to swathe you in their plush comfort and kindle a warmth that even your perpetual winter can't deny.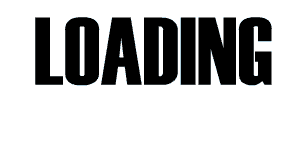 ---
Embrace the Chill: The 'Always Cold' Collection – Uniquely Crafted Apparel for the Perpetually Frosty
When the thermometer shoots up and you're still looking for a cozy corner, reach for our "Always Cold" T-shirts or tank tops. These aren't just pieces of fabric, they are your summer icicles, a cool comfort for those sizzling hot yet somehow still frosty-to-you days. Designed with 100% cotton, these shirts offer softness that whispers comfort with every wear. But what if you want to keep your arms covered, and still make a style statement? Don't worry, we've got you covered, quite literally, with our long sleeve T-shirts. They are the perfect blend of warmth and style, giving your constant chills a run for their money. The "Always Cold" Collection is not just about clothes; it's about acknowledging and embracing your unique coolness, one garment at a time. It's for the ones who are constantly seeking warmth, the ones who despite the sunny beach or the cozy campfire still feel the bite of an imaginary winter. This is your collection, a tribute to your indefatigable spirit and a testament to your enduring style. So, step into our "Always Cold" Collection and wear your frosty badge with pride. It's not a condition, it's a lifestyle. After all, we're all a little cold sometimes. Welcome to the cool side!